Current Mood:

me encantan estos dos
Aviso que los fics de los Guns los colgaré también en
the_real_music, una comunidad chachimente creada para los fics sobre nuestras perversiones sobre grupos de música. Lo digo por si hay alguno que se me cuele y no ponga por aquí porque tengo la cabeza como la tengo :D

Título: Don't you cry tonight
Fandom: Guns n' Roses
Paring: sorprendentemente, no hay
Autor:
hiensoul
Advertencias: tacos, que son rockeros, nenes.
(
Don't you cry tonight
Collapse
)
the_real_music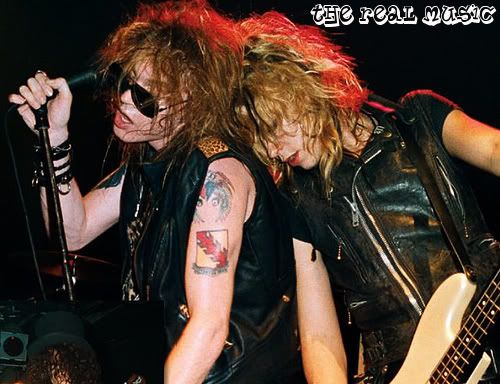 Que no había dicho yo por aquí lo fantástica y genidorra que es esta comunidad. Una comu pensada e ideada por esas mentes-sucias que son las nuestras que ven porno y parings más allá de las series ,mangas, animes y toda esa mierda. Que lo ven hasta en la música. Así que aquí queda. Os animo a que la visitéis.
Yo acabo de aportar mi granito de arena con un minific de los Guns que ahora colgaré también por aquí. Hoy os peto el LJ, cielos xD
See you, rocks!


Comment saying "MEME" and I will tell you the following:
1. Something random about you.
2. Which color you remind me of.
3. My first memory of you.
4. What random character I associate with you.
5. My favorite thing about you.
6. What fandom I associate with you.
7. Challenge you to post this on your journal.
Ya que medio LJ se ha sumado a esto... pues yo no voy a ser menos (monkey see, monkey do xD)
No he muerto, solo estoy en un estado cercano a la muerte. O a las oposiciones. Mismo da, mismo tiene. Pero cuando me harto de estudiar a altas horas de la madrugada aún sigo pensando en el porno. Los buenos hábitos nunca cambian.

No pidan mucho, salió después de una larrrrrrrrrrrrrrga noche de leyes orgánicas y decretos reales. Pero es porno, al fin y al cabo. De ese de no calentarte mucho la cabeza pensando en contextos y sentimientos y pijolandias varias. Sexo y yasta.

(Quizás mi subconsciente me quiera decir algo... no se... whatever...)


Título: Con las botas puestas
Fandom: Toy Story
Paring: Sindy (Sid/Andy para los no conocedores)
Advertencias: +18
Notas: a mis mosqueperras, que aunque tienen sus lj abandonados y no cuelgan mucho porno últimamente (lo cual debo decir que es malo, cuando una a las 5 de la mañana se da una vuelta por el lj y no encuentra porno de sus perris es debastador... sniff), yo las quiero igual :p
BSO: piensa en sexo, y en la canción que más te recuerde a él, que sea dura y descontrolada. Ahora pontela antes de empezar a leer.

(
Dale candela, manuela!
Collapse
)
Current Mood:

¡demasiada energía acumulada!

Current Music:

The Fight song - Marilyn Manson
Expreso directo a Hogwarts.
(
Read more...
Collapse
)
Para Bambi, Pulgosa y Pequeña Pony. Palabra de Gamberro. Palabra de Merodeador. Lo jura solemnemente, Zarpas.
No hay paring, no hay clasificación de edades, no hay título porque solo la fecha puede indicar y expresar lo que quiere decir este escrito. Para todos los que han crecido con la magia, reido con las bromas y llorado con las muertes. Soñado con las generaciones pasadas. Vivido con los que lucharon en la guerra y no se conformaron con ver caer a sus amigos. Para todos los fans y los magos que hoy suben a ese
Current Location:

Hogwarts

Current Mood:

Algo nostálgica

Current Music:

Claro de luna
Por suerte tampoco me sigan tantas locas por Twitter y no me han enterrado en peticiones XD (Aceptaré las que me hagáis también por aquí. Un drabble por cada usu :p) Y las iré publicando a lo largo de esta semana, ya que me voy de vacaciones el sábado.
Titulo:
Fetiches
Paring:
Sid/Andy (comunmente apodado: Sindy)
Fandom:
Toy Story
Para:
malale
Advertencias:
+18
(
Rock me, baby
Collapse
)
Resulta que para celebrar que LJ volvía a funcionar después de casi una semana de histerísmo colectivo al estar chapado, se me fue la pinza y cometí una locura: Aceptar peticiones para escribir un drabble sobre el fandom que me pidiesen.
Current Mood:

Weeehee
Titulo:
Obedecerás/Obedeceré
Paring:
Glenn/Daryl
Fandom:
The Walking Dead
Adverencias:
+18
Notas:
A
nuryyyy
y
luandachan
. A una por hacerle un regalo a la otra, a la otra porque sí :p
(
Cómeme, bébeme, bésame
Collapse
)
Current Mood:

Ucha lo que he escrito!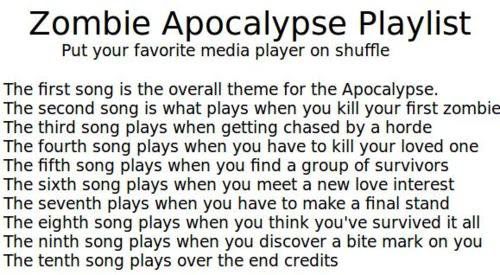 (
Corre que te piiiiiilla el zombieee Corre que te vaaaaa pillaaaarrr
Collapse
)
Estos memes me dan grima, porque mi reproductor en modo aleatorio me conoce demasiado bien y luego
luandachan
tenemos las mismas canciones y podrías decir "
¿os gusta la misma música?
" pero yo me plantearía "
¿nos enamoraremos del mismo Sirius Black?
" obviamente, la respuesta para ambas cuestiones es la misma: SI XD
Me debato entre leer algo de zombies o volver a leer el cap en el que Sirius deja a Remus con piernas de mantequilla por tararear Hey Jude (con su sola presencia lo hace siempre, tararear esa canción es un plus).
Creo que Sirius me atrae más hoy XD
Vamos Mari, que estamos que lo arrastramos por el fangouu
Current Mood:

Alejaos de mi so zombies!
Titulo:
Backstage
Paring:
Slash/Axl (lo que va siendo Slax)
Fandom:
Guns n'Roses
Advertencias:
NC-18
Notas:
Para mi
luandachan
Rock n roll, babys!
(
I can do you favors But then you'll do whatever I like...
Collapse
)
Current Mood:

los adoro